Key Benefits
Comfort: BaaS is automated and information is automatically saved as it is transmitted.
Security: Your data is backed up and stored encrypted, reducing the risk of typical hacker threats, natural disasters, user errors, and data filtering.
Management and operation 24/7: Count on specialized Technicians, available 24 hours a day, 7 days a week.
Affordability: Outsourcing backup service is less expensive than if you had to deploy it from scratch in your company.
Reliability: Enjoy the peace of mind of being in the hands of a company that has more than 23 years offering managed services.
The Client
Pepephone, is a virtual mobile operator offering mobile, fixed and internet telephony in Spain, a subsidiary of the Spanish multinational telecommunications company Grupo MásMóvil.
As a Virtual Mobile Operator, it is in the most competitive sector of the telecommunications market, constantly changing and in need of a flexible infrastructure with the capacity to adapt to its new clients and products.
In a society in which every day more videos of kittens are consumed in YouTube, we are the kings of the selfies or we want to see a series while we go by train, every time we consume more computer resources. Anticipating this context, Pepephone's infrastructures needed to consider a technological expansion or renewal of its data centers, in which more than a million users use its services - and growing-.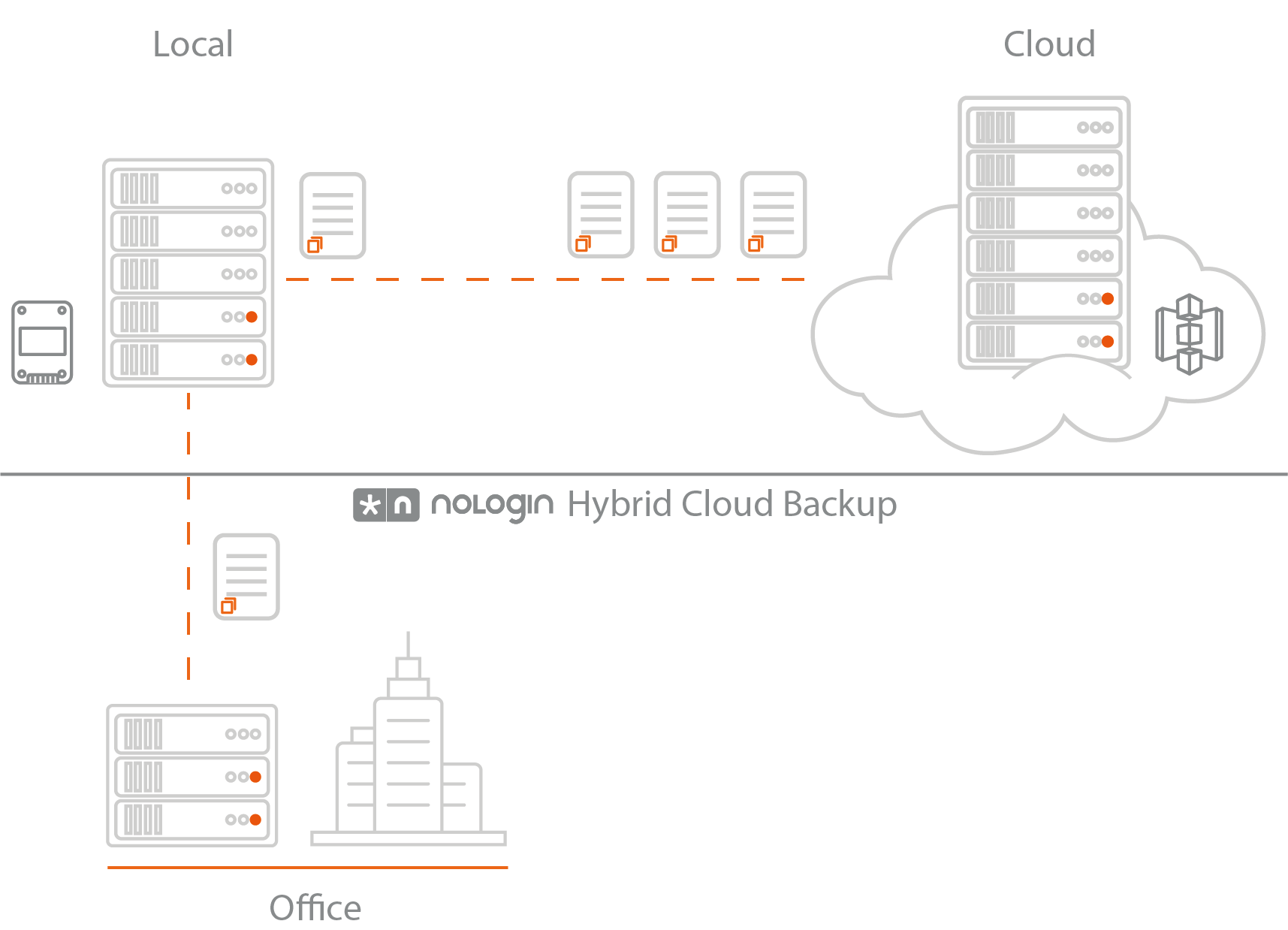 - Nologin Backup Infrastructure Scheme
The Challenge
The good service that characterizes Pepephone, is based on good infrastructure.
To help maintain Pepephone's good customer service, and meet long-term resource needs, it was necessary to consider more than just expanding the systems. The challenge was to design a complete technological renovation of its data centers, allowing future expansions, improved platform stability and speed, increased storage and implementation of a new backup system. All this in order to be prepared for any contingency and to continue offering the best service, the seal of the brand.
If you do things right, customer service shouldn't exist. (...) The best customer service is the one you don't need and in which you disappear from the customer's life.
The Results
The capacity of the systems has been improved, and without loss of service or information allowing to continue giving the best of services to the client.
It has been done:
Migration of physical machines to new machines.
Migration of user databases to the new system.
Expansion of machines, with room for expansion of resources in the future.
Migration of virtualization software to another vendor.
Implementation of Nologin Backup as a Service as a system backup system.
All without loss of service or information.
After the renovation more than a million users can enjoy the speed and stability of new infrastructure.